Eco-Friendly Marketing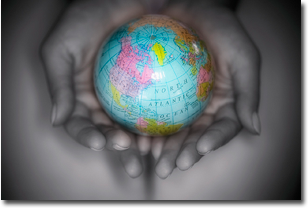 Real Media Group is committed to the environment by looking for ways to deliver "Green and Eco-friendly" marketing solutions for our customers. SMS and Bluetooth® marketing campaigns are just some examples of how we are doing our part to reduce our carbon footprint.
Not only is SMS/Text Marketing one of the fastest and most cost effective marketing solutions today, its also good for the environment by eliminating paper and energy waste as compared to conventional print marketing campaigns.
To find out more about our green and eco-friendly mobile marketing solutions, please visit the RMG Mobility website.
For a live demo, text the keyword RMG to 54500 from your cell or smart-phone.